Lakewood Deck Builder
Nothing enhances the look of your property more than a beautiful deck where you can enjoy a cup of coffee. Decks not only provide a nice place to hangout doors without having to technically leave your home, they are also a great place for parties, get togethers, outdoor dinners.
Call Us Now
Get In Touch
They will keep your home clean while not hammering the social experience. Lakewood CO Deck Builders are licenced deck builders operating in Lakewood for more than 20 years. We are trained to build durable and beautiful looking decks for your lakewood homes at a reasonable price. If you have a dream outdoor place with creative decks or patios we can make it happen for you.
Installing a deck or keeping the existing deck in great shape is a great way to increase the value of your home. You will sure to get a greater value for a house with a deck than without it, if you ever decide to sell your place. Besides that, decks also provide an outdoor place where you can spend your weekends with your family, your evening relaxing, or sleeping on the deck with stars above your head.
Lakewood CO Deck Builders builds wooden decks with the best quality, anti-termite and water resistant wood. The woods used can pressure treated cedar, redwood, rosewood, oakwood, mahogany etc. Each wood type has their own specialty and restrictions and choosing the one that works for you is our duty. We have good relations with wood dealers importing the best wooden deck material from across the country.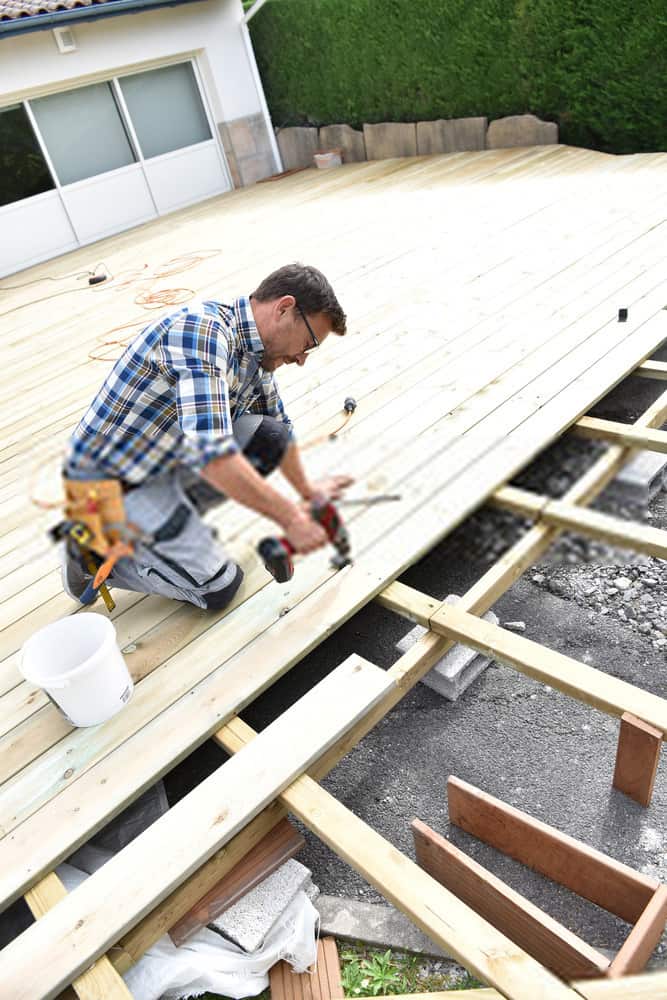 Building a Deck, What To Expect ?
If you need to install a new deck or remodel an old one, the first thing you do is call us on the number provided in the website. We will send a person at the site to take a look at the place we will work. The person will take measurements, talk about the design, the type of wood and the timing. Once everything is decided you will get a cost estimate.You can make necessary changes to fit everything in your budget and to make things the way you want them to be.
The dates will be planned, the timing and everything will be noted down so there is no confusion later on.
We will sign a contract before we start, which will have the estimate, the time frame, the type of wood, the measurement and the copy of design.
Since building a deck includes making construction noises, we will take necessary permits from the local authority so you don't have to get in trouble from your neighbours.
We use necessary safety equipment and measures to keep you and the workers safe. We take necessary measures so the fumes and dust don't get inside your house and contaminate the air.
You will be communicated ahead of time if we make any changes and only after you approve we will go ahead with the change.
After the project is done, we clean the area. We will take away all the spare wood, clean the dirt, and make the deck ready to be used.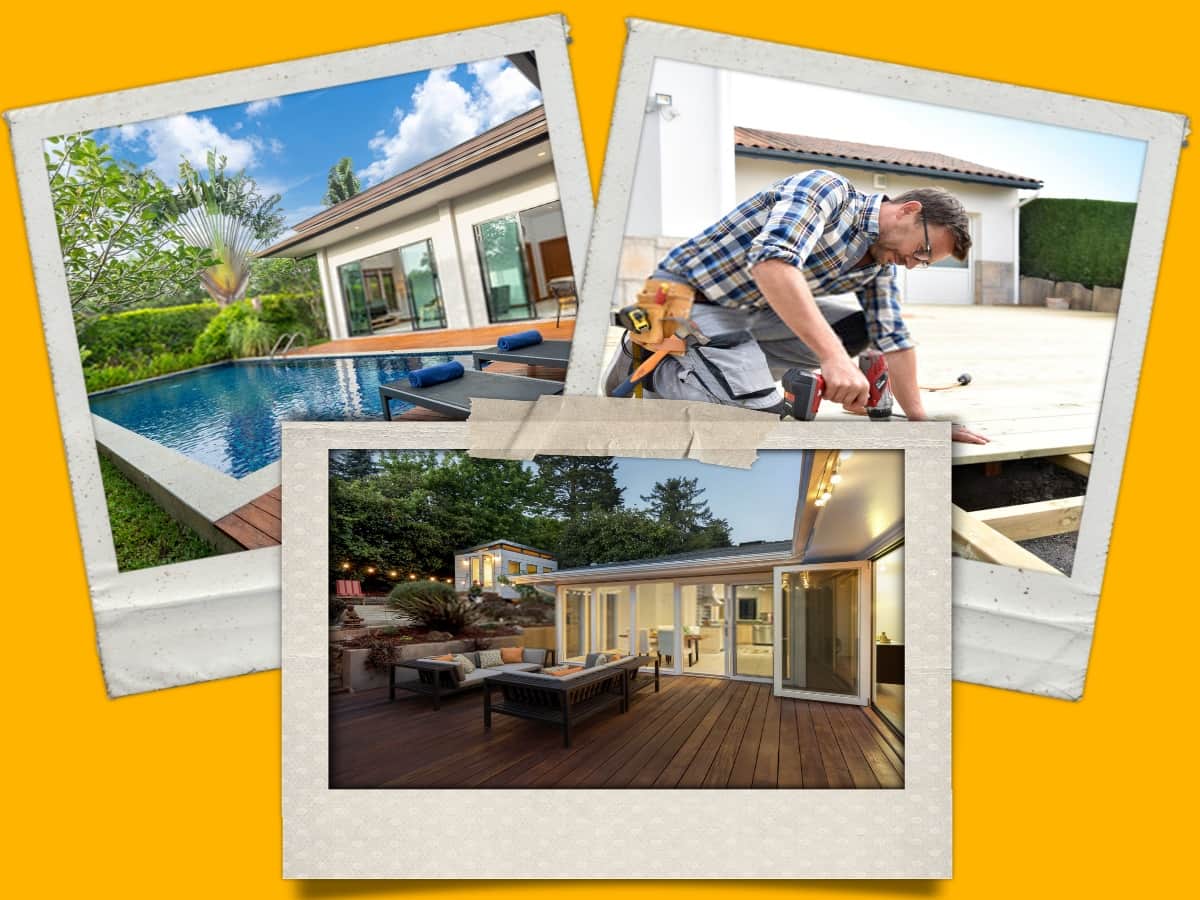 WE MAKE BEST LOOKING DECKS
Not all decks are the same. That's why the Lakewood Deck Building makes custom made and custom fitted decks that complement the structure of your house. If you need a deck only for half of the house under the shade of a tree or at the sunny part of the house, we can construct the deck in that way.
We can build a wooden, glass or vinyl pergola or arbour with your custom deck, we can build an outdoor oven with the deck for summer BBQs.
DECK SAFETY
Decks can be quite dangerous without proper deck railing and gates to keep kids or pets inside the house. We can install deck railing that may vary in height depending on how high you want it to be. The railing serves two purposes, one they provide safety to kids from falling off the deck and hurting themselves, but they also increase the curb appeal.
Our strategy is targeted at upgrading and improving your home in a manner that enhances versatility and improves the overall resale value.
WE REPAIR DECKS
Decks are outdoor components and they remain exposed to sun, water and bad weather. They do get damaged and deep proper maintenance and repair. At Lakewood CO Deck Builders we can treat the decks for pests by staining and applying paint on it. We can replace any rotting wood slab.
We can replace rusted screws, nuts or nails. We can clean the deck of moss and mold. We can access the place under the deck and clean it of grass and other stuff that can damage the deck material.
What Are You Waiting For…
Our professional deck makers, wood workers have exceptional craftsmanship. They have the expertise to contract decks that are strong and aesthetically pleasing.
Address
7166 W Custer Ave Unit #318
Email
info@lakewoodcodeckbuilders.com