About Us
Lakewood CO Deck Builders is one of the best and most trusted deck building companies in Lakewood, Colorado. We work with expert architects and trained professionals who have years of experience in deck building and deck maintenance. Lakewood CO Deck Builders is committed to providing the best services to their clients at a reasonable price.
We have a devoted team who are annually updated on the latest technology and deck design techniques to keep them on top of their deck building game. We are wood specialists, architects, handymen, and designers who work together to put up a deck of your dreams. We build decks, patios, pergolas and sitting areas in your backyard made of high quality wood that won't rot or get infested with termites.
Our clients love the work we do. They have given us 5-star reviews on multiple platforms and give reference to anyone who needs our service. We pride ourselves for being a highly skilled exterior decorator company that builds and repairs your decks for you. All our employees are insured under Colorado's Workers Compensation Laws. With an outstanding 20 years of experience, we are a company you can rely on to do your work with Perfection.
When you hire us we come up with beautiful designs and interesting ideas to make good use of your exterior area to make elegant decks. We can transform the look of your property with decks that can be used as a great place to spend your time in.
We are a family-owned local company supplying our clients with best quality products and excellent customer service. Building functional decks and delivering the service in time. We pride ourselves on quality, attention to detail, and ingenuity as a trustworthy deck and Patio builder.
We give special attention to our client's expectations. Unlike many deck builders we do not build pre-designed decks that we have built for hundred other clients. We make custom made decks that will match your house aesthetics, and your ideas combined. We make sure to take as little time as possible without compromising on the quality of work.
If you need high quality deck builders in town, who know what they are doing and provide you with the best deck building experience then call Lakewood CO Deck Builders today. We are always available to answer any queries you have. We promise a free estimate without any obligation. And competitively priced services.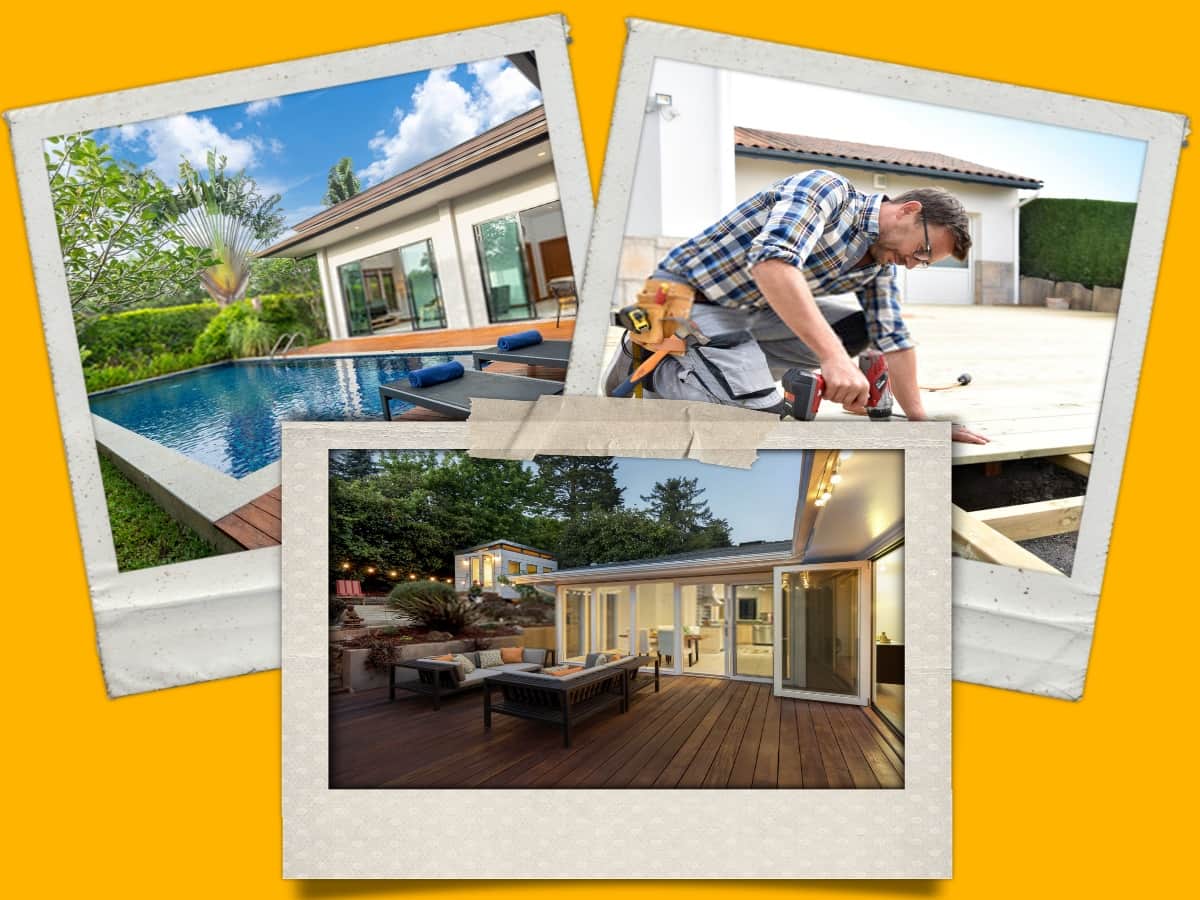 What Are You Waiting For…
Our professional deck makers, wood workers have exceptional craftsmanship. They have the expertise to contract decks that are strong and aesthetically pleasing.
Address
7166 W Custer Ave Unit #318
Email
info@lakewoodcodeckbuilders.com