Decks And Patios Installation Lakewood, CO
Lakewood CO Deck Builders builds durable and affordable decks and patios for the people of Lakewood. If you want a deck for your house at a short notice, by a licenced and able company, we are going to help you.
Call Us Now
Get In Touch
We are best known
deck and patio builders
in Lakewood with more than 20 years of experience, certifications and awards for buildings beautiful and functional decks. We can create custom designed decks, patios and outdoor space where you can sit and relax on your own or with family. Our architects and designers will sit with you and plan a design that resonates with you while being functional at the same time. We can take proper measurements and tell you the estimated cost of building the deck. You can review the design, the deck material, the time period specified and the cost before signing the contract and make changes if you want to.
Lakewood CO Deck Builders provides quality work that you will love, decks that are beautiful and patios that are creative. We are recommended by most of our customers for any kind of deck building or repair service. We are leading in the industry for providing skilled professionals who do their job with utmost sincerity. Also, we are proud of workers that why we taking great care of them, providing them with safety gear, proper tools, training and insurance in case something goes wrong. To know more, see our previous work, discuss your dream design and explore ideas. Call us today. If you already have a deck and need remodeling, repairs or maintenance contact us and we will help you as soon as possible.
Benefits of Installing Decks or Patios
Decks and patios increase resale value
If you are thinking of selling your now or fews years down the line, you should try to make it as attractive and visually appealing as possible. If you think as a person looking for a house, you would obviously lean more towards a house with a beautiful outdoor space, adorned with patios and decks, even better fireplaces, pergolas, sitting areas on the deck. Such features like the deck or patio can increase the property value by two times. They also make your house sell easily.
Patios and decks increase the space of your home
Patios and decks are a great way to increase the area of your home. It's being in the home still being outdoors. You can sit on your patio, install mini jacuzzi there during the winters, you can place flower pots and indulge in gardening. You can sleep under the sun, get some tan during the summer. You could set up a barbecue on the patio and grill steak out there.
Decks and Patios are great place for parties
If you are a party animal you would want to invite people in. If you don't want to clean spilled drinks from your carpet and clean all the party mess the next day with a hangover, the best thing to do is to party outdoors. The patio is a great place to have good times with friends under the moon, with cool breeze and fresh air. Also indoors can get claustrophobic with lots of people inside and Decks are perfect.
Interesting element in the home landscaping
Patios and decks are great enhancements for your landscape. They can transform your back or front yard. Patios can be custom designed in interesting ways that will give a unique take on your house's aesthetics.
We provide maintenance and Repair for your decks and patios
We will polish your deck.we will escape any loose paint, rough surface and make them smooth. We will remove mold with sand paper, scapers and other tools that do the job good.
We use a sanding machine to smooth out rough surfaces, remove splints.
We will clean the deck surface with the help of chemical cleaners, pressure washers, brushes to get between the wood slabs cleaning all unwanted residue. We make sure not to damage the deck or patio while cleaning it.
We will dry the deck completely before applying stains on the surface.the stains make the wood pest resistant. It prevents termite and ant infestation. It also protects it from moisture damage.
Occasionally, repairing a bent or defective board within your deck might be required. You can do so by removing the old board and replacing it with a new one is required.
We will paint your decks.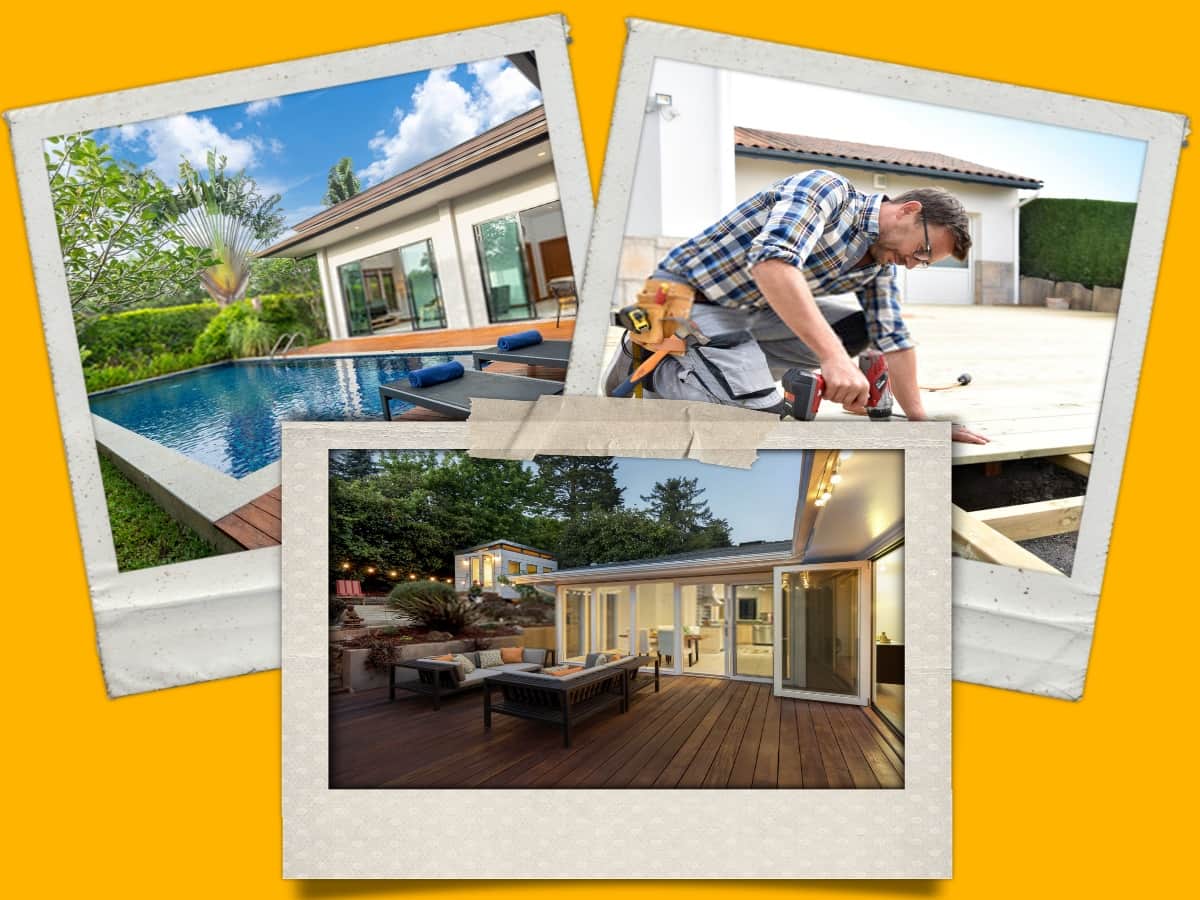 What Are You Waiting For…
Our professional deck makers, wood workers have exceptional craftsmanship. They have the expertise to contract decks that are strong and aesthetically pleasing.
Address
7166 W Custer Ave Unit #318
Email
info@lakewoodcodeckbuilders.com