Patio Pavers Lakewood, CO
Are you looking to pave your patios by a trustworthy company? Lakewood CO Deck Builders offer efficient and study pavements for your patios.
Call Us Now
Get In Touch
Our experts make sure the patios we build have better longevity, are easy to clean, slip resistant, moisture resistant, environmentally friendly and beautiful. Most of the Lakewood residents come to us for all their outdoor component installation and construction. Paving elegant patio surfaces is one of our specialties and we do it with utmost dedication. Most of the Lockwood homeowners trust Lakewood CO Deck Builders to construct stunning and sturdy patios.
We profile professional services that you won't find anywhere else. We have expert leaders and trained workers who work together to create unique, creative and strong patio pavements that will attract your guests and Neighbours. With our paving you will love the clean look of the patriots and love to spend the time in space.
The patio pavements we will install will be highly effective under heavy foot traffic without losing its lustre and construction. We will make sure that the pavement layer of the patio is solid and resilient to abrasion. Our team will sketch our and tell you about the design before getting to work. Only when you approve the idea will we start working. We do all types of pavements with concrete, stone, and wood.
Concrete pavers
Concrete is one of the most used and durable pavement materials for patios. They make beautiful smooth looking patios that are easy to maintain. You don't have to worry about weeds, dirt and scratch on concrete surfaces. Concrete slabs are used for affordable expensive looking paios surfaces. They can be made of different colors and patterns looking similar to brick or stone surfaces. The slab designs can be of various patterns. Since concrete slabs can be made in any shape and size, the design options are many. Tell us the type you want and we will make it possible.
Stone pavers
We have some of the best mason workers in the town who can install beautiful looking stone pavements. Stone pavements bring a perfect balance between ruggedness and elegance. The warm stone pavement brings, you will hardly see it with other types of pavement.However you need a highly skilled company to install the pavement for you. We at Lockwood Deck Builders install stone pavements in a way that they look good and stay in place for years to come. Our experts will skillfully choose the type of stone, such as granite stone, sandstone, calcareous stone or some other type. They will check the size and color, design or each one and carefully install them to fit together perfectly.
Wooden Pavers
Wooden patios are similar to decks and they make great outdoor space for kids and older people. The wooden surface is as hard as concrete and stone making it a favourite for many. It also produces less noise and is good for spending your time in winters as well.
Hire us
If you intend to add patio pavers, don't look at any contractors anymore. Lakewood CO Deck Builders can help you plan and create perfect patios pavements. Our decade of experience in the hardscape industry and professional team of pavers are there to give you the best service possible.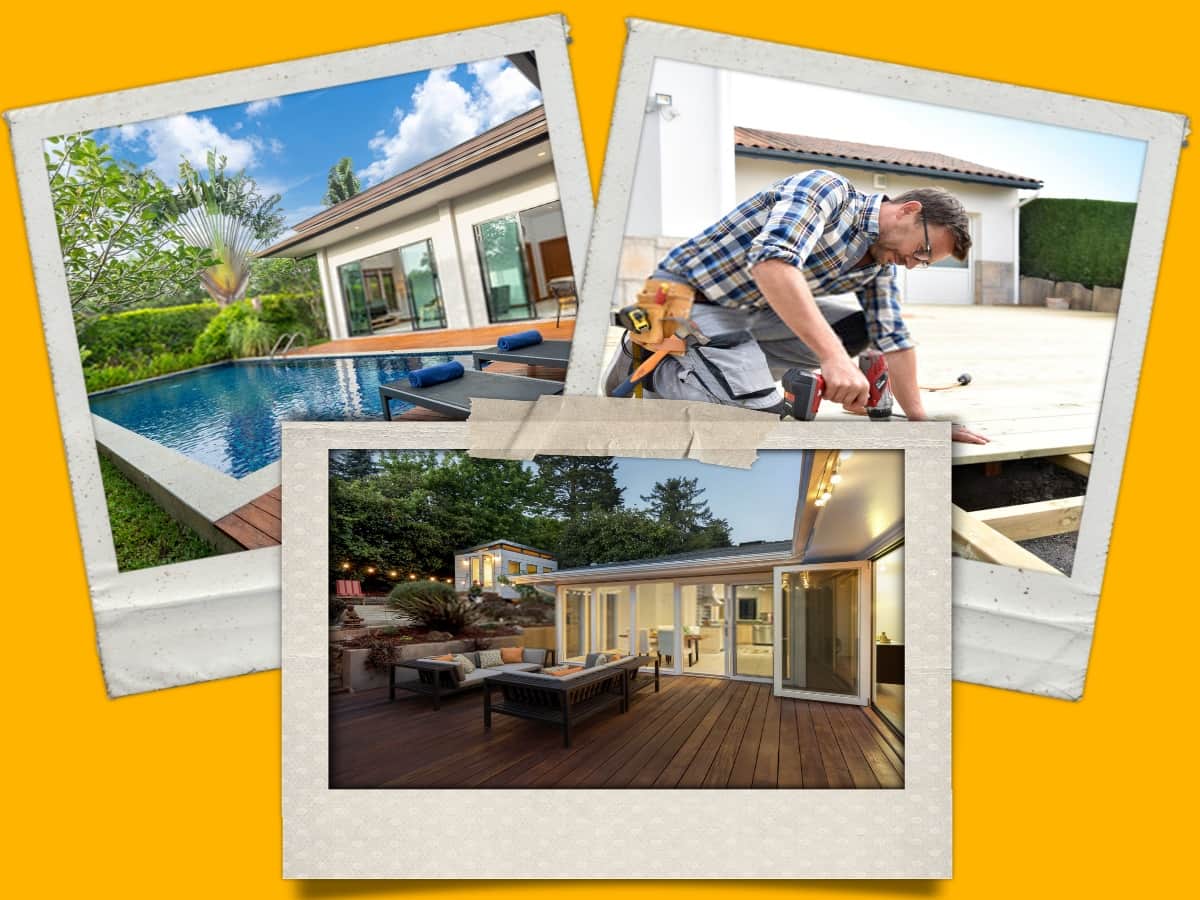 What Are You Waiting For…
Our professional deck makers, wood workers have exceptional craftsmanship. They have the expertise to contract decks that are strong and aesthetically pleasing.
Address
7166 W Custer Ave Unit #318
Email
info@lakewoodcodeckbuilders.com