Roof Covers Installation Lakewood, CO
Roof covers, Patio covers or deck covers, whatever you call them, are functional and a beautiful enhancement to your property.
Call Us Now
Get In Touch
If you are looking for a reliable company that provides reasonably priced services and products for building roof covers, Lakewood CO Deck Builders is the company for you. We have years of experience in the matter and work with one the most skillful certified professionals who can install roof covers within a single day or at the most two working days. We are proud of your workers who are trained to be the best in the industry. Elegant and sturdy rooftops give a professional appearance to your outdoor space be it pergola, patio, deck or expansion of your house.
Roof covers provide shade
Summer days can turn to be tough. The sun beating down on you while you stand outside and enjoy a cup of coffee can give you experience headaches, skin burns and other types of irritation from the UV rays. Having shade gives you calm and a place you can spend your days hours, look at your kids play, your pets have fun from under the roof cover. Wooden roof covers, metal roof covers, PVC roof covers are some of the common opaque roof covers we install. They provide the much needed shade and look beautiful when looked from afar.
Roof covers save your patios and decks from rainwater
Install roof covers protect your entrance door, on top of wooden decks, and patios can save your wooden surfaces from getting wet. You can stand under the roof cover and enjoy the rain without getting wet. If you have expensive furniture at the deck or patios they will be saved under the deck and patio.
Roof covers prevent your decks and patios from getting dirty
If you have trees, dry leaves, fruits, twigs can dirty your patio and cleaning them everyday might not be possible. Installing roof covers can prevent you from a lot of headache.
We make durable roof covers
Roof covers go through a lot. They will have to withstand high speed wind, storms, hailstorm, rain and sunlight. If they are not made with the most durable material they won't last a long time. When you are investing in such a thing you want it to last. That's why we use only locally made and high quality products personally shipped from local dealers. We make sure all the screws and anchors are steel which fights corrosion.
Types of Roof covers
Translucent fiberglass covers
They help the flight from coming to the patio and light it up during the day. It filters out UV rays and rain.
Fabric Roof cover
Many people install temporary fabric roof covers only for the summer. These are strong fabrics that don't tear up or get damaged so easily.
Metal Roof covers
Aluminum and steel roof covers are quite common. They are durable and work wonderfully shading your decks and patios.
Wooden Roof covers
We install wooden roof covers for an aesthetic roof cover that compliments the rest of your property perfectly.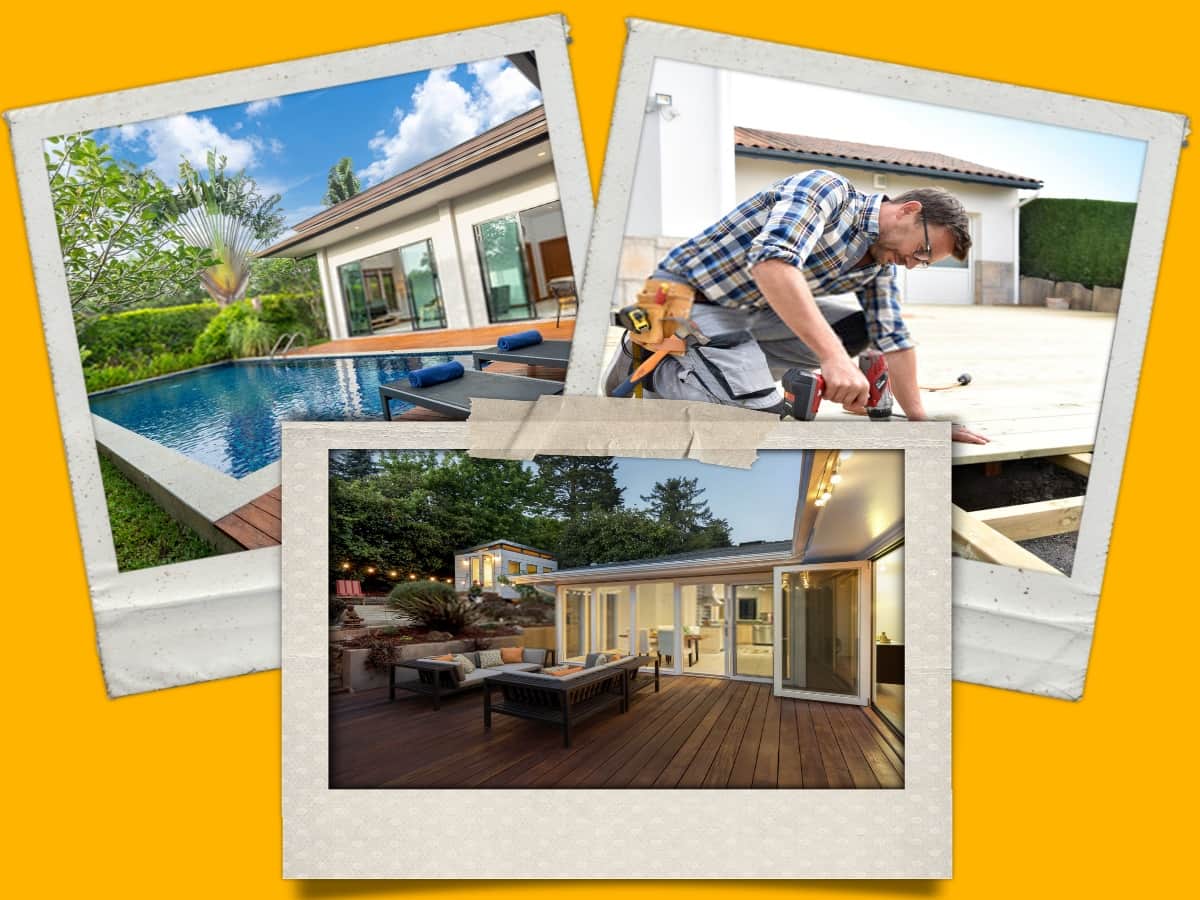 What Are You Waiting For…
Our professional deck makers, wood workers have exceptional craftsmanship. They have the expertise to contract decks that are strong and aesthetically pleasing.
Address
7166 W Custer Ave Unit #318
Email
info@lakewoodcodeckbuilders.com